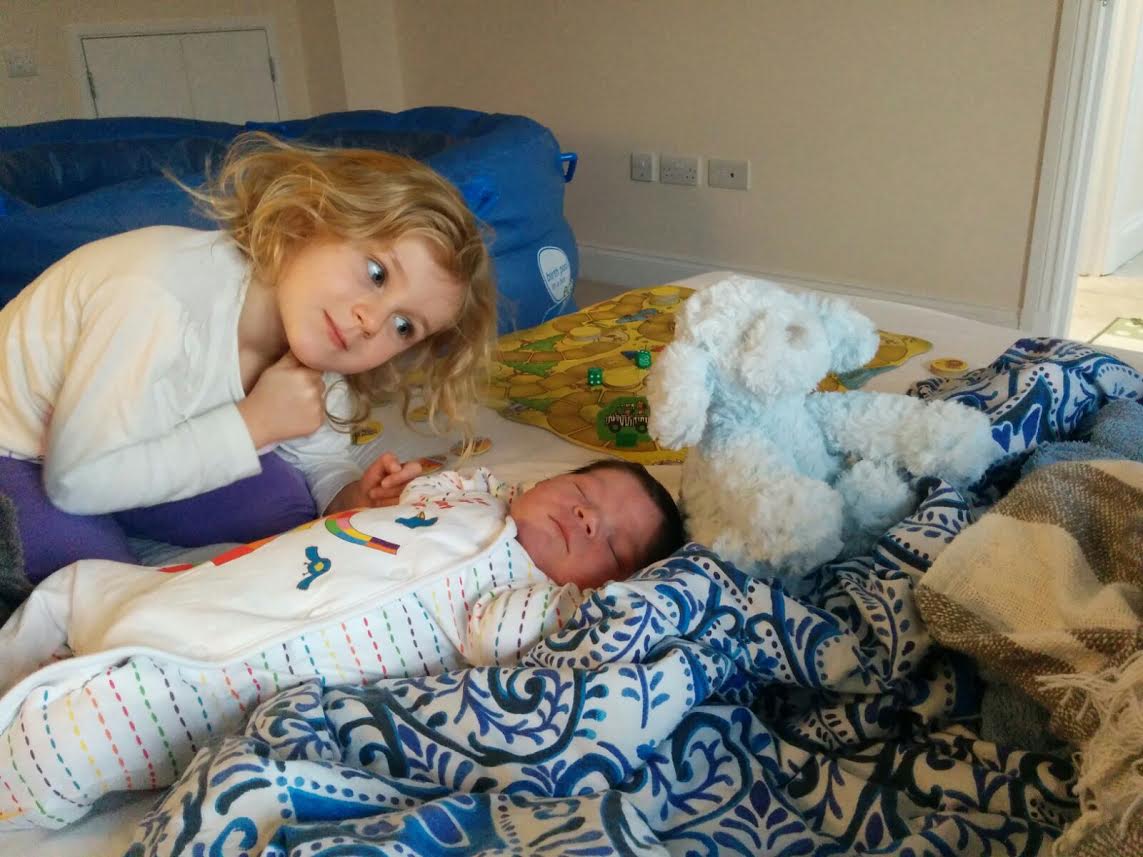 After my first birth I never thought I'd be able to say that I had a 'good birth story'. It felt like a bit of a myth. Surely these people weren't telling the truth? 
My first birth was a induction at 39+5 which went much along the lines of all other bad induction stories I've heard since. I felt like I was going into hospital to be looked after and my baby would brought into the world in the best way possible. The reality was very different. I was scared, alone, uninformed and taken along the conveyor-belt of the labour ward and then, after a forceps delivery in theatre I faced a long and painful recovery. It took me three years to get myself into a place where I could face doing it again. I knew this time we would have to do something differently. I joined a positive birthing yoga class on a recommendation from a friend and hired a doula. 
Being able to talk through my previous experience with her was invaluable in helping me come to terms with how I was feeling and see a way to move forward. She suggested I consider a home birth and although my husband was initially wary, we went along to a local meeting and both came away convinced that it was a safe and practical solution for us. 
It was such a good decision. We're fortunate to live in an area with a dedicated home birth team in our local hospital who came to my house for all my appointments and really got to know me and my four year old daughter. These appointments gave us quality time to discuss my options and birth preferences. When it turned out my second baby was measuring quite large the senior midwife met me after growth scans to talk through results and fully supported me continuing with a home birth. 
When my waters broke in the early morning a midwife came to my home to assess me and talk through the options, always knowing my preference to stay at home and definitely not end up with forceps again. At all points I felt listened to and supported. When I progressed into labour that evening I had the support of my doula and a midwife and my birth pool set up in my bedroom. Their presence gave my husband the confidence just to be with me and support me. My doula rubbed my back when I needed it, reminded me to breath and reminded my husband when to fill the pool. With calm and gentle assurance, the team of my doula and midwives were able to ensure that the birth of my son was indeed a very good birth! 
I was not an expert hypnobirther, I cried when they didn't have the gas and air there as soon as I wanted it and there was a lot of complaining. But I'm so proud that I did it without fear. The best bit was definitely curling up in my own bed once everyone had left with my son and husband sleeping beside me. And then, a few hours later my daughter came in to meet her little brother.